The Chedi Andermatt will reportedly become the first Swiss hotel to accept digital assets as a payment method. Guests can now pay accommodation bills surpassing 200 CHF ($218) using bitcoin or ether.
The Venezuelan carrier Turpial Airlines and the famous Belgian bar Dolle Mol also joined the crypto craze by adding virtual assets as a means of payment.
Crypto Adoption in The Heart of The Alps
According to the local media Blick, The Chedi Andermatt started accepting payments in cryptocurrencies. For starters, the luxurious five-star hotel located in the Swiss Alps added the two largest virtual assets by market capitalization – bitcoin and ether. Guests can employ them as a payment method if their accommodation bill exceeds 200 CHF ($218).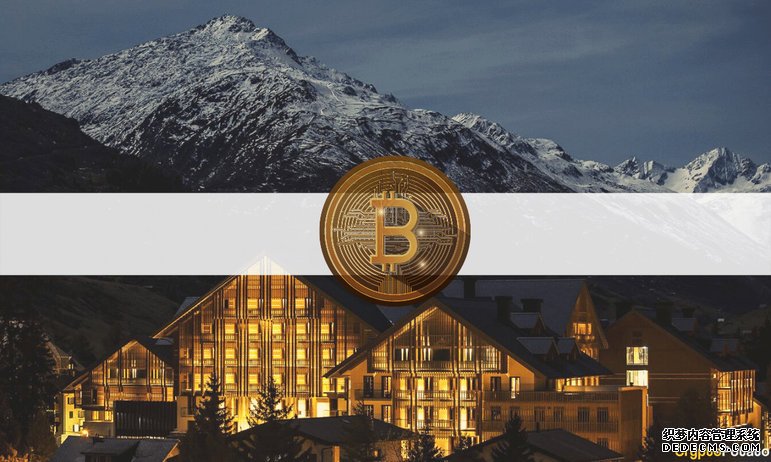 Keeping in mind that a double room for a single night costs over $600, the price limit of the new cryptocurrency option seems easily reachable. The hotel sits in the heart of the Alps and offers 123 rooms with a spectacular view to its clients.
The Chedi Andermatt's General Manager – Jean-Yves Blatt – commented on the development:
"Due to the popularity of cryptocurrencies, we are proud to be the first Swiss hotel to accept cryptocurrency payments as a safe and secure way to pay for their say."
While the hotel might be the first in Switzerland to support digital asset payments, the move is not pioneering speaking on a global level. As CryptoPotato reported in July, the Pavilions Hotel & Resort enabled its customers to book their accommodation with more than 40 cryptocurrencies, with BTC and ETH being two of them.
In addition, The Pavilions Residences – located in Phuket and Niseko – also started accepting digital assets for property sales.
Venezuela And Belgium Also Have Their Representatives
The Venezuelan carrier Turpial Airlines would also reportedly adopt the primary cryptocurrency as a payment option. The South American company further explained that travelers could purchase flight tickets using BTC through the official website or via Zelle and PayPal.
The Venezuelan carrier is a relatively small firm in its industry. It has four international routes and a fleet of three aircraft. Internationally, Turpial Airlines flies to Cancun (Mexico), Tocumen (Panama), and Santo Domingo and Punta Cana (the Dominican Republic).
The Belgium anarchist bar – Dolle Mol – also jumped on the crypto bandwagon. Clients can now pay for a pint of beer using digital assets. However, the bar managers did not specify which virtual currencies they added.
Grégoire – one of the owners – described the asset class as "the future:"
"Cryptocurrencies like Bitcoin are the money of the future. We want to give everyone the opportunity to buy a pint with this new payment method."
He revealed that customers had not taken advantage of the new service yet. However, he raised hopes that things will change comparing the crypto industry to the Internet in the early 90s. The worldwide computer network was not that popular back then, but nowadays, it is the core of almost every human operation.
Grégoire also explained how clients could pay for drinks:
"If you want to pay for a pint with, say, Bitcoin, you can easily do so with a QR code. The money will then be placed in our personal bank account, and we will put that amount in the cash register."